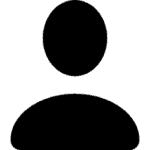 Testimonial for Coach Sujatha Jain
I went through a lot of emotional turmoil after getting laid off in the middle of Covid in August 2020. I also switched my career to the field of digital marketing. Although I have been working as a freelancer for close to two years now (August 2022), I still wanted to gain greater clarity on my career path. I was also looking to learn more about my mindset. The career path I am pursuing is unconventional and uncommon. There are days where I have a sense of fear and uncertainty about my future.
I had known about Mr. Hemant Deshpande's coaching since sometime. He is known to help people with career transition and discovery. He connected me with Coach Sujatha from his team.
I got the answers to all my questions and concerns through Sujatha's coaching. She helped me by assessing my strengths, weaknesses, skills and values. Sujatha came across as a very knowledgeable coach. She is a terrific listener, she got me to share my past experiences, my career at present, my goals for the future and put it in a broad and holistic perspective. She came to each of the coaching sessions well prepared. She had made notes and remembered everything discussed in the previous sessions. It might seem insignificant to some, but this showed her professionalism and commitment as a coach. She is genuinely interested in helping me and seeing her clients succeed.
Through her coaching, I got an objective and holistic view of my strengths and my mindset. I have gained greater confidence and clarity on my strengths and areas I can improve upon. I have learnt about my values, i.e. what motivates and energizes me, and what takes my energy away. I have also gained insight into how I can accomplish the goals I have set for myself.
I strongly recommend her for anyone looking to make a career transition or gain greater clarity and direction in his career. She will objectively evaluate where you stand and what's the best path ahead for you.