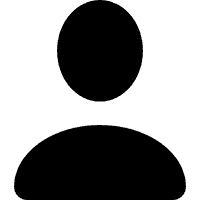 Testimonial for Coach Hemant Deshpande:
I was stuck in a job with no work life balance. I wasn't sure of my future. I was looking for guidance on what my career path should be for the medium and long term goals that I have set for myself. I wanted an expert to advise me and offer ideas on how to work towards my long term ambitions of being an entrepreneur. That is when I contacted Hemant Deshpande.
While going through the coaching journey with Hemant, I found a new job which aligned with my aspirations. Some of the tips shared by Hemant helped in securing this job. I have also been able to increase my self-awareness and confidence through by discussions with Hemant. Another important result I achieved is that I have made steady progress towards my long-term goal of being an entrepreneur.
During my coaching journey, I learned many things. I learned regarding different business models, trending business ideas, smart ways to look for a target job, unique business models, leveraging the right courses among other valuable lessons.
I took a lot of important action steps during coaching journey, I researched extensively on potential business ideas. Took courses related to entrepreneurship. Started on ground actions towards setting up my own business.
My conversations with Hemant were always thought provoking, encouraging and insightful. There was one conversation which made me realize a key flaw in my behaviour and this will go a long way in improving my life. I have developed a more action and target oriented approach towards my long-term goals due to this coaching engagement.
I would highly recommend Hemant as a career coach, advisor and guide. Some of his admirable qualities include: 1) Excellent Listening Skills 2) Insightful Inputs 3) Honest Analysis and Feedback 4) Reinforced Positive Thinking