10 Things you should know before starting your startup. You can contact us as startup coach Hemant Deshpande for more information. Starting a startup or a business venture requires long-term technical, should keep this thinks in mind before getting started with their startup journey.Starting a business is like climbing a mountain; it may look daunting from the bottom, but focus on taking it one step at a time a nd you will soon reach your goal.
Scary, exciting and a learning experience it is, to launch a startup. The vibe of being the boss, taking those critical decisions, the rigorous planning, all sum to be a life-changing concept. So do you have the idea which can make a difference? Do you believe in the leadership skills you possess? If the answer to these questions is a big 'YES', you are at the right place. So where do you start and how do you start? You need to jot down few major points which you have to know before launching your own startup. These can also be mentioned as the basics of business.
Do something you like: This is a major point because this is the very reason you want to take all these risks. To invest in something you enjoy makes you go that extra mile. Years down the line you should have the same zeal for work as you have in the starting.
Make your business model: Every successful business needs a practical approach. There are various steps to keep in mind for making the ultimate business model for your startup. You should know the pros and cons of launching a startup.
So how is it a good idea?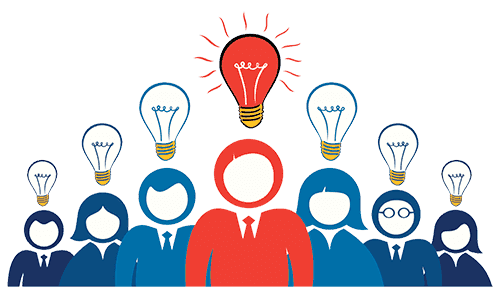 You learn to deal with them and in turn, you become more reliable and versatile.
The values of hard work and ownership will be instilled deep in you.
The work environment. Imagine strolling into your 'office' in your jeans and round neck tees. Cool! Isn't it?
Listen, learn and get inspired. It has been found that people launching their own startups have high zeal and motivation and have an inspiration from the top innovators in the sector.
3. Study your competition: For any business to flourish, you need to compete. Compete at local and non-native level. So, you should have a clear idea of the market you're about to enter and the main players in the market.
4. Ask questions, get answers: You should have a clear knowledge about your field of work. Ask yourself some basic questions like 'How is this idea marketable?', 'How to take this forward?', 'What is the ultimate aim of this project?'. Once you have the answers to all your questions, you're good to go.
5. Funding: For a business to establish, the capital investment is a vital factor. You should present your idea to the investors in such a way that it creates a spark among the customers. You should be able to convince them why and how this can prove to be a profitable affair.
6. Legal Advice: It is normally suggested to get a legal counsel about your business because even though you might draw a foolproof plan to avoid any legal troubles still a preventive approach might come in handy in order to avoid any hindrance in the development. This is necessary for a long-term working of the company.
7. Network: Seek advice from your friends, other entrepreneurs, and mentors. You should be well connected with the people around who are familiar with the market situations and have a good experience in this sector. Resources are required at various stages of the project and they should be able to provide you with different scenarios and real-life problems related to your work.
8. Demand for product: This is a crucial step in the demand-supply equation should be satisfied for a successful run. The demand is influenced by various factors such as the price of the final product, the population around the region and the consumer's income.Furthermore, the price depends on the availability of raw materials, the manufacturing cost, the processing charges and the vicinity of the final market. The needs of the people can be better understood by conducting few surveys and interacting with the general public to understand their problems and finding appropriate solutions.
9. The 5- year plan: It is the basic economic planning to develop, execute and monitor the difference made. You should understand everything needs time and patience to prosper and proper outlining should be made about the direction you want the business to advance. 5 years is the general time space given after which you can decide to bring about a change in the plans or to stick to the existing ones.
10. Know the general terms: There are few terms used in the market which you should be well aware of right from the beginning of the process.
Liabilities: This can be defined as the financial debt of a company that might arise during a business run. These are the future sacrifices and settlements you are obliged to make due to your past transactions.
Assets: These are the economic resource you own or any particular thing that has a potential to generate income. These provide future benefits and increase the value of the firm.
Cash flow: It is the movement of funds in and out of the company which includes the income and expenses. This should be properly tracked to avoid any discrepancy.
Bonds: These are fixed deposits you make for a specified amount of time for which you get annual interests. Beyond the maturity period, you get back the loaned amount with interests.
Once, you have learned all these basics of business, get a suitable name for the company and kick start your career. But keep in mind, you should be ready for anything and everything and the world are yours to capture. Good luck!